I'm sure that everyone that is involved in the cell phone world in some part had heard about the top secret "PROJECT EMERALD"  Well the cat is out of the bag and we now know what the project is finally. In the above picture you will see the upcoming new phone to the mytouch fanchise named the MyTouch HD.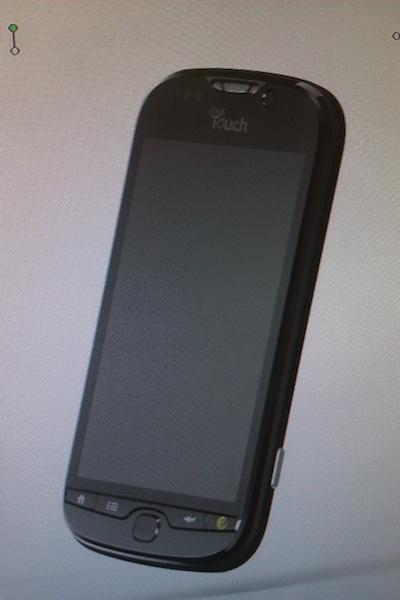 There is for sure some pretty cool features on this device. It you take a look at the picture up towards the top you will see a front facing camera. Sorta like the iphone 4 it will have dual cameras. Also seems like it will be shipping stock with 2.2 which is also nice. Will also have a fast processor like other current android phones out there right now. Well that is enough right now give your taste buds wanting more, because there sure is more to this device.
Now on some sites there was a subjected release date of november 9th. Well I would love to see that but don't see that happening. Probably look towards seeing this device later on in the month of november.(maybe around the time of the biggest shopping day of the year) I'm just saying.
More to come stay tuned here
Picture from Tmonews
Category: Android News
Blackberry addict, love testing new themes and apps. Volunteer fireman, New Jersey Devils fan.